Believe it or not, Motion Entertainment has state-of-the-art conference facilities available for your next event. Situated on our mezzanine floor, our sound-proof conference room has everything you need to plan a great meeting or event for your guests. Split into three separate rooms for smaller groups and breakout sessions, or utilise the entire floor for maximum space and all the trimmings.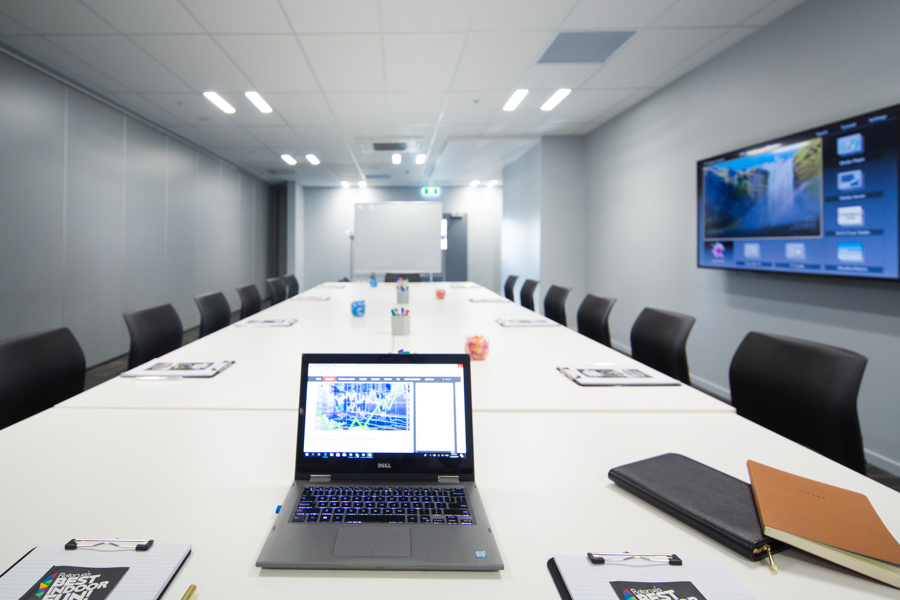 What facilities are available?
HDMI Projector and screen 
Audio system and microphones 
Dedicated guest experience staff
Private bathrooms
TV displays 
Licensed bar 
Seating for 150 max
Four table and seating arrangements available; dining, conference, theater, and boardroom. 
Breakout rooms and team building (tenpin bowling, escape rooms, mini golf, Timezone arcade, laser tag, virtual reality).
Want more fun for your guests? 
Give your guests an experience they'll love by adding a Motion attraction to your itinerary. Enjoy a quick team building session at Lumberjax Mini Golf, or indulge in some workplace banter and laughter at Strikezone Tenpin Bowling. The options are endless and our guest experience staff can help you to craft a fun-filled experience for your guests.
Get in touch with our Functions team for a quote
Need help planning your event? 
Remove the stress of planning a large event and get our team to help you plan your next event.