Platter Selection
A Strikezone favourite!
Strikeout Platter
Mini cheeseburger sliders, Chicken wing dings, Lamb bites, Pork belly bites, Coleslaw, Garlic bread, Minted yoghurt dressing, Tzatziki and sweet chilli sauce.
Feeds approximately 6 guests - $95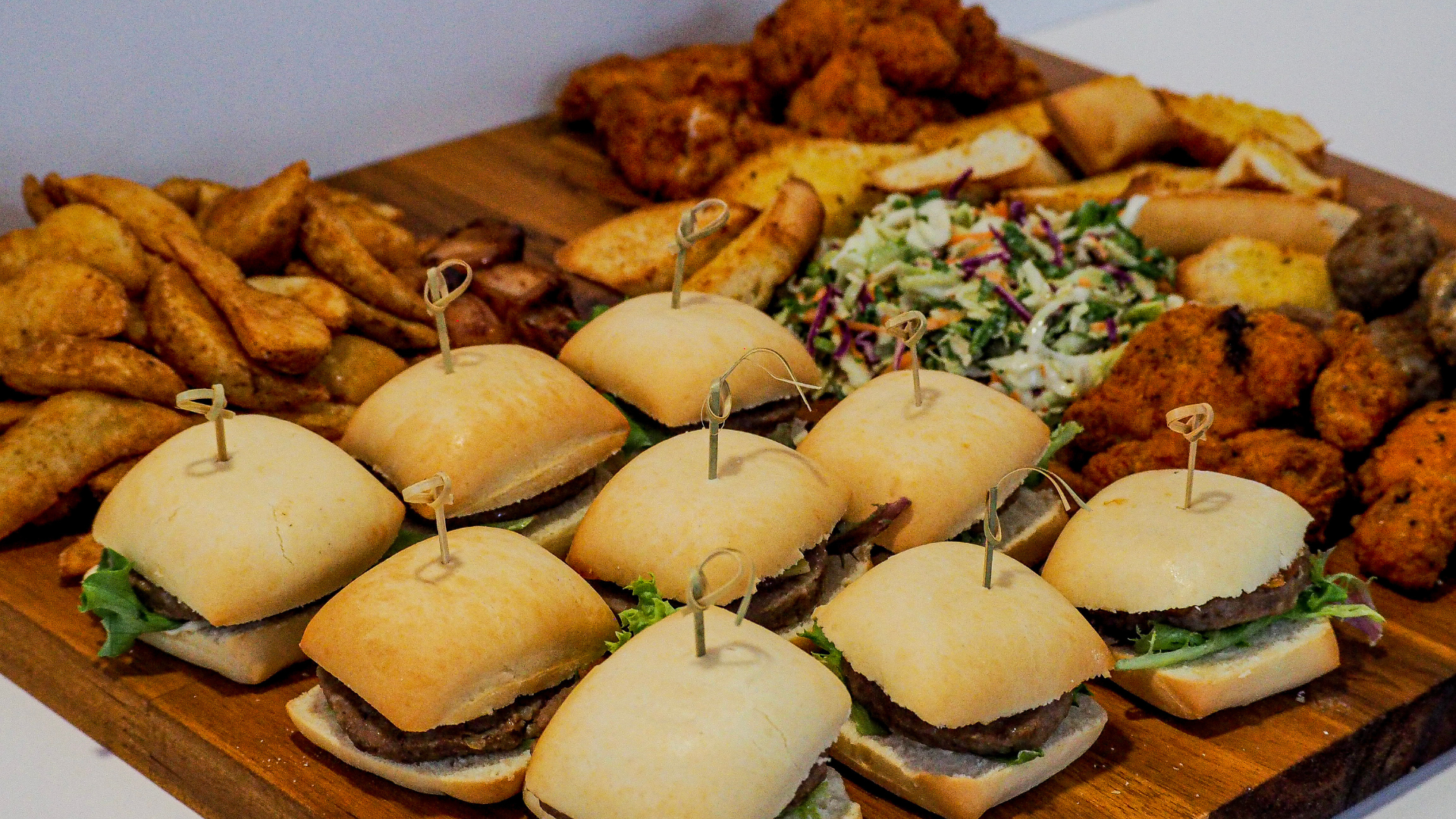 Platter Selection
Fancy a seafood treat?
Kaimoana Platter
Sweet Chili Mussels, Smoked Kahawai, Hard Boiled Eggs, Fresh Fish Bites, Prawn Skewers, Potato Rosti, Surimi Salad, Salt and pepper squid, Fresh corn on the cob.
Feeds approximately 6 guests - $100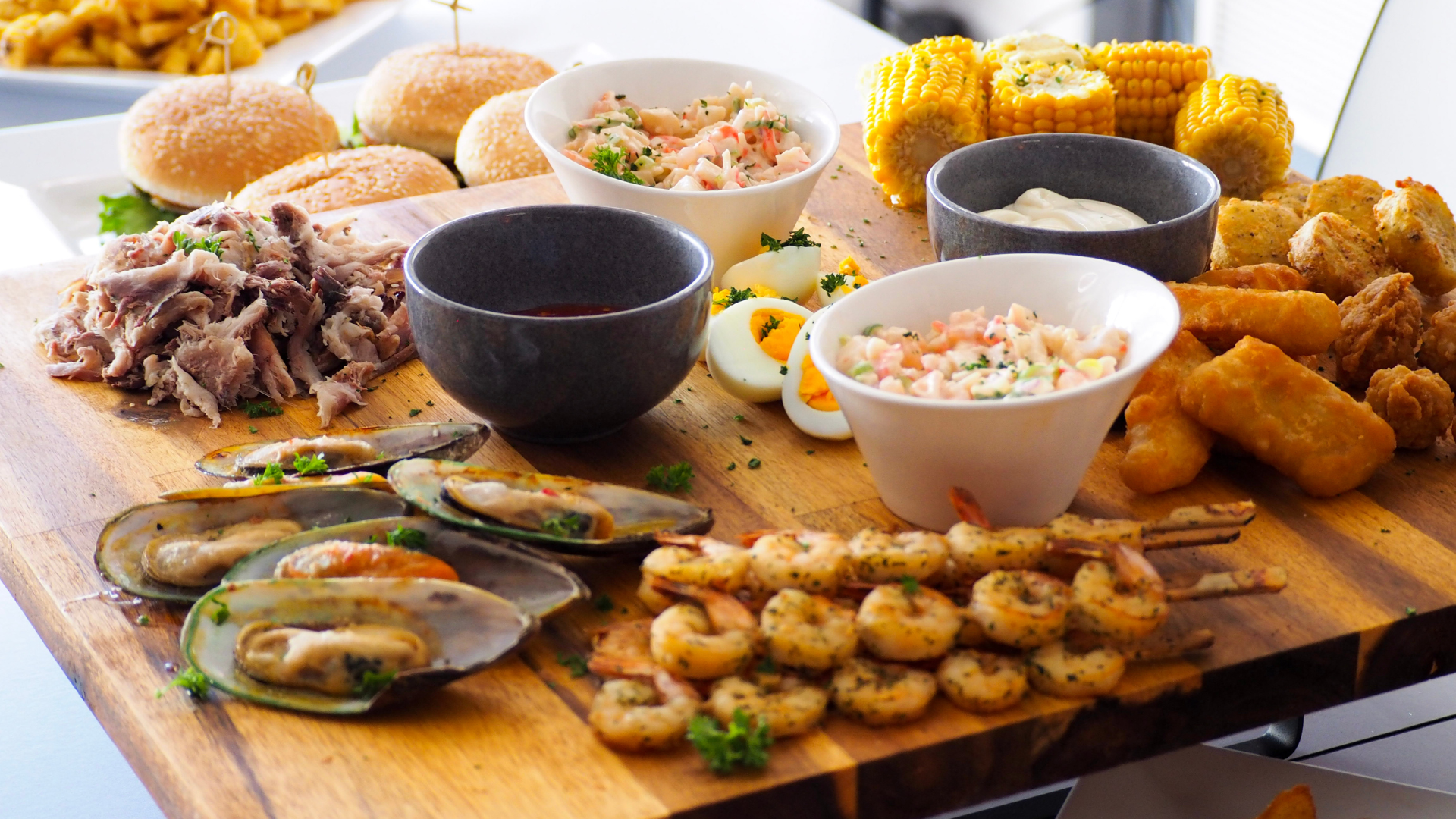 Antipasto Platter
Antipasto Platter
A selection of Spanish Chorizo, Goats cheese, Smoked ham, Spanish Salami, Danish Feta, Mixed marinated olives, baby gherkins, Artichokes hearts, Smoked salmon, Capers, Pesto, Roast vegetable chutney
Recommended as a light meal/pre-dinner snack 
Feeds approximately 10pax - POA