The ultimate gamer experience!
Three out of this world challenges, who will emerge victorious?
Grab your mates and immerse yourselves in an out of this world battle. Choose your thrill on the out of this world XD Dark ride then the challenge continues as we transport you to another realm in our Hologate virtual reality experience. Still want more? The final battle lies in the laser tag arena where you have one mission to become the Game Changer champion!
Book Now
Energizer bunnies we have you covered
Bowl, Bounce and Battle the arcade to win!
Strikeout with a game of tenpin bowling, perfect your tricks and flips with a 90 minute jump time in Xtreme Air and play to win prizes in Timezone arcade.
Book Now
A winning attraction combination - will it be you?
Our #1 best seller
Enjoy the adventure that is our 18 hole Lumberjax mini golf course, strikeout at tenpin bowling and finish with more chances to win at Timezone arcade
Book Now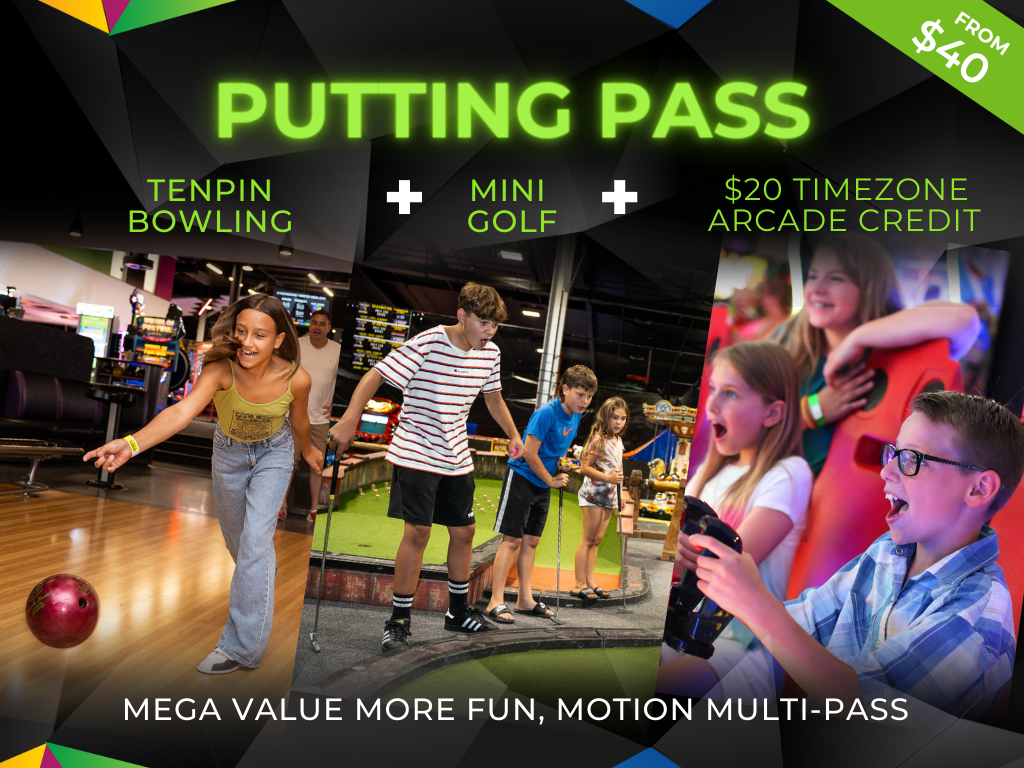 At Motion Café, we serve up more than just coffee!
If you're looking for laughter, adventure, and excitement all under one roof, Motion Entertainment's got it all. And to top it off, Motion Café is just the place to take a breather, relax and grab have a bite to eat (we even do catering!). Make sure to visit us for great coffee, cakes, cold drinks or pizza at Motion Café. 
Motion Cafe
You might also be interested in…