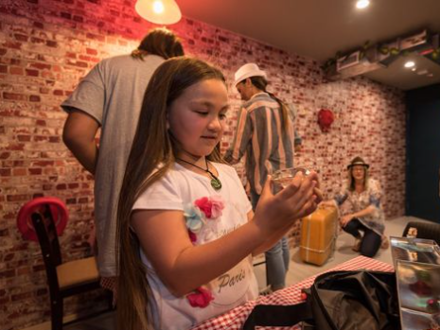 New Zealand's First Real-Life Escape Game
A place where everyone becomes a hero
This internationally popular phenomenon promises a vivid experience where you can become the main character of a captivating mystery. Get in touch with your sleuthing prowess, and test your teamwork and communication skills. Make this your chance to think outside the box, put the batteries in your thinking cap, and enjoy this fast-paced game!
It's nearly time for you to make your escape, are you ready?
Call 07 777 2163
Check out all the attraction action!