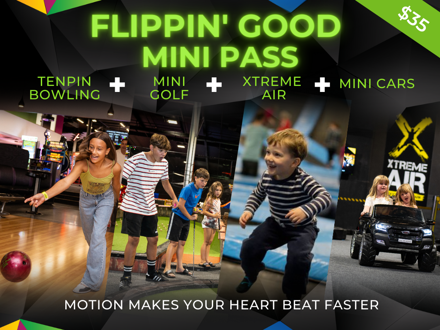 Bowl, putt, backflip and cruise. What a combo!
This multi-pass is sure to satisfy all energizer bunnies
Aim for a strike, a hole in one, finish with a flip and cruise around in your own mini car!
Have a Flippin Good time at Motion Entertainment.
Beep beep!
Book Now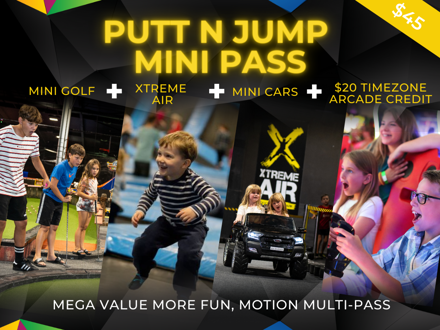 The perfect combination of fun on the ground and above!
A winning option for tiny tots who will also enjoy a mini car ride
A hole in one, a backflip, laps in your own mini car and fun in Timezone arcade, Putt n Jump is perfect for tiny tots to join in the fun with the whole whanau!
Book Now